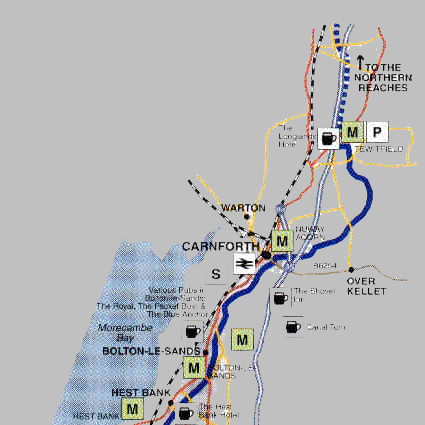 Sunday November 1st: Lancaster
And the month begins with rain; after a starlit Halloween with a full moon the weather changes, as promised by the forecasters, to continuous grey rain: does the winter begin here?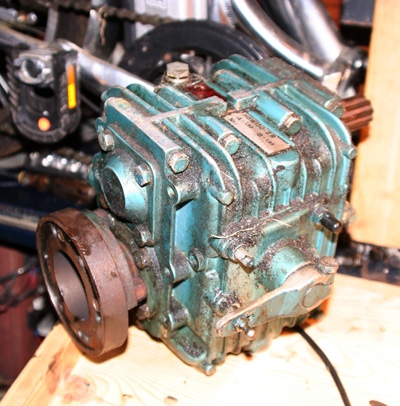 Yes, Gloriana is moored up in the centre of Lancaster, literally a stone's throw from B&Q, and, with the gearbox now removed and awaiting collection by Adam tomorrow, there's no way she's going to be moving for a few days. Removal of the Aquadrive linkage allowed the box, once freed of the one bolt, in the most inaccessible place of them all, that was very tight, to be withdrawn from the bell housing. With some free space now to the rear of the engine, it would seem a good time to replace the stern gland packing which has shown signs of increasing leakage over the past week or so, with the bilge pump operating on auto for the first time I've been aware. The vital reading light over the bed has been sorted, as has the charging of the batteries, both incredibly caused by the failure of my phone charger which happened to be the only other service on the reading light circuit.
Monday November 2nd: Lancaster
The weather continues grey and rainy and the charging of batteries wasn't sorted though it appears to be now as we do have the batteries pretty well charged tonight. Nick didn't mention my visit to Lancaster Meeting yesterday. The Meeting Room is very spacious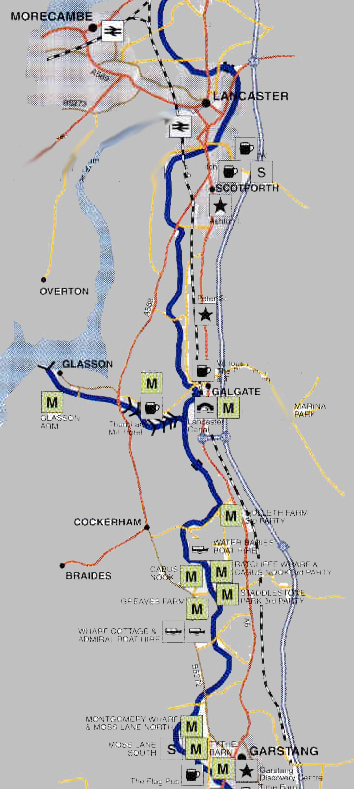 and elegant, so different from Garstang where the dark wooden panels enclose you and the tall green conifers surround the Meeting House. For a city with a smaller population than Newbury, Lancaster Meeting is active. There were about fifty bodies at 10.30 though we lost ten or so when the children left. Although it was a month or so since my first visit I was recognised and made welcome. Time was no issue and I actually stayed for the business meeting - an hour a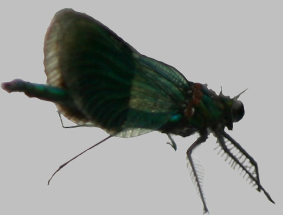 nd a half for business - not bad! The ministries at the meeting focussed on the death, of swine flu, of a young man with a weak heart, who had been befriended by the meeting. His regular greeting, 'All right then?' was equated with Julian of Norwich - 'All shall be well, all manner of things shall be well' and talk of trust and faith. After the stormy night, we were reminded of how, in spite of our cleverness, we are still vulnerable from flu or from the vagaries of the natural world - earthquakes, volcanoes and storms: we need faith to respond with courage and love in extremis!
Today Nick made contact with the mechanics in Adlington to arrange for the collection of the dreaded gearbox. That didn't happen 'til this afternoon. I slipped down into town and into the Information Centre before walking up to the Storey Gallery (no exhibition at present) where I was hugely impressed by an imposing stained glass window celebrating education and learning, and also by the large exhibition room featuring a splendid marble statue of Victoria and Albert on a dais at one end. There is certainly plenty going on to keep us entertained for the next ten days and indeed for the next couple of months. I picked up a few things in town and went down to find Sainsburys on the banks of the River Lune. I then walked back over-laden, and missed the direct route arriving at the boat with a sore knee. Yes, I'll get it checked! The rest of the day has been quiet with food prep - it's the soup season again, and reading, and puzzles, and fire watching . . . . . .
Thursday 5th November Lancaster...still ...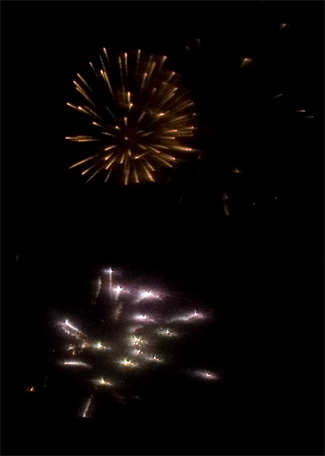 We like being here - Nick spends half his time down in the engine room doing jobs that have needed to be done for ages, while the gear box is being sorted. The news is encouraging; the parts that were ordered have arrived and will be fitted before the day is up and it will hopefully be returned to us tomorrow. We are moored in an unusually urban area for us. It's between two of the three university halls of residence, down here by the canal, and Caspar thoroughly enjoys sitting outside watching the comings and goings. He wanders about a bit, but not towards the road which is quite busy. There is a car parking area just adjacent where I had a particularly wobbly practice on the bike, having decided that it would be quite beneficial as my knee is troublesome and it's a way of keeping fit without weight bearing. Nick has declared that I definitely need manoeuvring practice before being out on the roads, though decent tow paths are okay. I'm familiarising myself with the city which is quite odd for shopping. There is a Booths (our favourite!) but it's way out of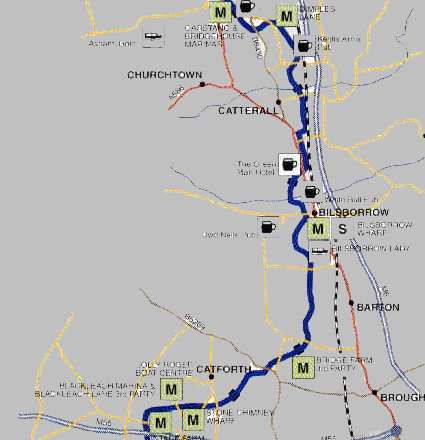 town; Sainsbury's is a bit of a trek; there is a fishmonger and butchers in town but no greengrocer at all! The weather has been dire - lots of rain, quite heavy at times, during the day and generally clear moonlit nights - as tonight! Could it be that the one disadvantage of our choice for the winter months will be the wet, generally associated with the north west? There is no BW rubbish collection here but we actually recycle in the university bins which seems to us to be more responsible than the BW sites where everything goes in together! On Saturday there is a very lively market in town and what we hear is likely to be a splendid firework display with music up by the castle, so even if we are mobile again we will probably stay over the weekend before heading back to Garstang. I took Caspar for an interesting walk tonight and found a pathway downhill to the canal which was long and cobbled and wet with slushy leaves. Lethal! Caspar, to give him his due stayed close, acting the nursemaid, I imagine.
Friday 6th October Lancaster...still ...
Alleluia! I found a greengrocer this morning on this side of the city centre, ten minutes or so from the boat. It has dirty local carrots and 10 types of English apple! Excellent! We find that this area of the country really supports local and regional produce. It is virtually impossible to buy New Zealand lamb in this area, except perhaps in Sainsburys, certainly not Booths. Today has been better - Caspar has had three dry walks. Although it is not cold we need a fire to keep the boat from feeling damp. Nick remains absorbed down in the engine room, headlamp allowing him to work. The challenge is affecting s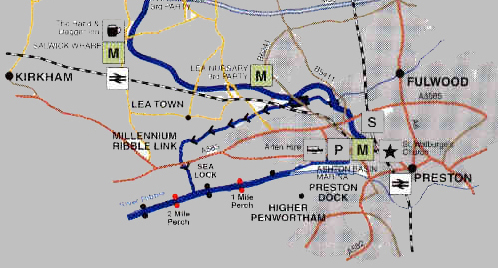 leep: he was up at six, traipsing off for a shower to the BW service area. He is struggling to remove two of three bolts from the engine block which fix one of four engine mounts. He is patient and determined to give it his best shot but it's touch and go.
We are enjoying our second £10 M&S Meal for Two. Okay, it's indulgent but really good value and the wine will last us for a week! Last evening fish pie, with asparagus and profiteroles (only half-finished because the serving was so generous) Tonight, mussels and frites with some lemony soufflé thingy! I'm not wearing a poppy and always agonise over the issue. I am struck by how every person on the BBC has been wearing their poppies for the last week and we are a week away from Remembrance Sunday. I read an article by Mark Steel in the Independent suggesting that the political correctness of it on the BBC is ridiculous. And yes, when those dancing celebrities whizz round the ballroom in Blackpool sporting their triple sized poppies, and X-factor contestants wear them doesn't it make the whole thing meaningless; these shows are just celebrity or at least wanna-be celebrity fests. The last thing they are thinking about as they compete are those dead soldiers. If they want to wear a poppy don it and attend a memorial service! ,
Later I felt sympathetic to the cause when I heard a British Legion worker explaining how much the annual collection matters and how well the money is used to help ex-soldiers suffering physically, mentally, and socially. Apparently a great deal of money is spent on men who have been so institutionalised in the Armed Forces that they are unable to function in the real world when they leave. I'll always feel very ambivalent about Remembrance. It's the marching with medals and banners that makes me uncomfortable!
Yes, with the gearbox removed there's more space to stand in the engine bay and access to various areas that much easier, though still limited, So, various jobs that have been listed for a year or more are now addressable. In fact, some of the jobs go back ten years or more: when Gloriana was refitted - with new fridge/solar panel/gas monitor, the guy who did the wiring was following the individual installation manuals and had little idea how to do it properly. So I've finally rationalised and tidied the wiring looms in the engine room, put all the fuses side by side rather than where the wind blew them, and made everything far simpler to troubleshoot. When we had the problem with the engine this time last year, we also found that the for'ard port engine mount had sheared all three of the bolts that fix it to the engine block. Advice given at the time was that the engine would have to come out to remove the broken studs; but I'm trying to get them out at the moment - and it ain't easy! One is out and the other two: least said about them at the moment the better. Tomorrow is a day for rust treating the bilge - particularly in the area of the skin radiator, and red oxide painting; for making a final attack on the two aforementioned studs, and refitting of the gearbox. Changing of the fuel filter should complete the overall task, and we may be travelling by Sunday afternoon
Monday 9th November: Lancaster
Or we may be not! We are still in Lancaster and likely to be so for a few days yet. The reconditioned gearbox arrived yesterday, and when Nick fitted it did not perform. We did manage to move the boat round the corner to sort the water and less savoury things. Particularly necessary, as within minutes of finishing my M&S moule I felt decidedly unwell and spent all night with a rotten tummy and all of Saturday wiped out! Did not manage fireworks at the castle - it was raining anyway, but felt much better yesterday, albeit with a restricted appetite (I'll take advantage of that!). Meeting was very moving with a number of ministries connected to remembrance and loss, and after a quotation from Ecclesiastes "A time for mourning and a time to lay aside ..." there followed an almost angry ministry by an elderly gentleman about the unpleasant aspects of Old Testament teachings leading particularly to the conviction of the Israelis that their actions in Gaza are God-lead, and further that their aggression is supported by the USA.
Today I set off with Caspar on a beautiful morning. The leaves of the lilies were floating on the canal whereas they have bee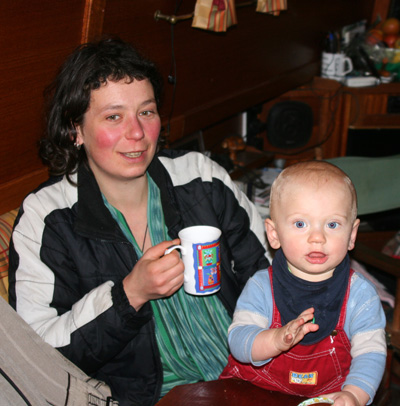 n battered by the rain. There was frost on the grass and even a film of ice on the puddles. The world was so beautiful that instead of turning round at my usual spot, I turned west though farmland, then north, heading towards the castle, through a community orchard until I turned eastwards again through well kept allotments ,under the railway and finally back to the canal. Truly, I am better!
Lucien arrived just before one o'clock and took the gearbox away again, promising to return with it again on Tuesday. It is likely that there is wear in the "idling train" and we are possibly fortunate in that they have another gearbox identical to ours from which they will borrow a replacement. Nick continues to be concerned about the engine mounting: although he is satisfied with three rather than the full complement of four, he thinks the condition of the single port-side one is not good enough for the long term and is looking to replace it with the new one we acquired last year (now redundant because of the sheared bolts). But, though he has two in the garage in Hungerford, he couldn't find a scissor jack which is required to support the engine while he does this replacement!
We had a couple of delightful visitors this evening, Hannah and 8-month old Kim Robin. Nick somehow picked them up on his late afternoon walk. Hannah is a delightful German girl, with a partner who is English. She is refreshingly 'ethnic' in her approach to child rearing with young Kim Robin in an improvised sling on her front, and no shoes on her feet: she has an Alexander Technique teacher who advises this. We enjoyed Kim, slowly acquainting himself with us, and exploring the boat and crawling over Caspar, and we discussed the respective benefits of English and German education. Hannah and her partner are both craftspeople, and struggling in the recession. We look forward to seeing her whenever we stop in Lancaster between now and Easter. Perhaps we can be surrogate grandparents - sounds as if she's feeling a bit isolated in spite of her pleasant confidence. She told me about 'Single Step', a splendid find, in a warehouse, on the canal side of the city centre. There I found I could buy organic vegetables and bread and weigh my own, oats, muesli, lentils, nuts, herbs and spices. I can refill E-cover things and generally get the less toxic toothpaste and personal care stuff that I like to use. Great! Thanks, Hannah.
Wednesday 11th November: a mile south of Lancaster city centre
An important day yesterday, with the gearbox being delivered for the second time by Lucien from P & B Mechanical. Although we were delayed a little by the necessary reworking of the gearbox, we would have no hesitation in recommending Lucien and Adam at P&B to fellow boaters; they took full responsibility for the task and responded without delay when the problem wasn't initially resolved: had we not been thirty-odd miles away from their workshop it would have been far easier for them. Whilst waiting for its return, Nick was struggling with another issue for which he needed a scissor jack and long-shafted wrench. Fortunately his opportunistic request of a local business, a wholesale greengrocer, for the loan of the jack, bore fruit (no pun intended); requests of P&B for the loan of a deep socket, and of Dave on a neighbouring boat for wrench extension bars, equally successful to complete the set of tools required to remove and replace a defective engine mount. It was well into the evening, after supper, when all was finished, with the gearbox refitted and declared satisfactory. Meanwhile we had had a phone call from Rick of Just Do It, whom, with Wendy, we met this very time last year in Bugsworth Basin. They have been visiting friends in Runcorn and he asked if he and Wendy could come up to see us. So we had a busy morning: the boat has been unusually cluttered for the last ten days or so with the engine room dismantled, and I had to scurry into town for bits for lunch. They arrived late morning in time for coffee; not two of them but four! What a pleasure to see them again and to meet Ian and Chris, Ian being a very long term friend, schooldays, of Rick. It was lovely to catch up with Rick and Wendy's news and future plans, and after lunch we motored with them aboard up to the aqueduct where Nick took off for fifteen minutes to collect a bough he'd noted on our previous stop in the area. On our return we found our mooring taken; no real problem as Nick had planned to travel on, after leaving our four guests at their car, to a quiet mooring south of the city. No light pollution tonight, though it's blowing up outside and somewhat cooler than this morning. But tonight, Nick's sitting with his feet up!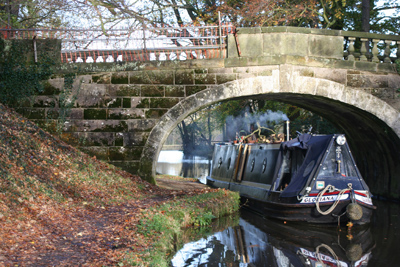 Thursday 12th November: Garstang
And it's here we plan to stay for the next three or four days, as the pleasant morning we've had today is set to change to wind and heavy rain. Well, I'm not too certain about that - we have a signal for the computer but not enough to catch up with the necessary programmes on BBC i-Player. This is necessary as the satellite dish appears to have died. Well, today dawned beautifully and it was good to step out into the countryside. After I had given the dog a whizz, Nick was ready for the off, and our 'porridge a la Gloriana' (oats, quinoa, yoghurt, blueberries with a touch of Demerara) was enjoyed en route under a beautiful blue sky. Just beyond Galgate we stopped, mooring loosely under a bridge. while Nick collected more wood and then, a little further on, mooring more securely for coffee and a sawing session. By noon we could see we had enjoyed the best of the day and it wasn't too long before Nick was calling out for wet gear. Four hours travelling saw us arrive back in Garstang where it was good to be back to a Booths for their lovely bread.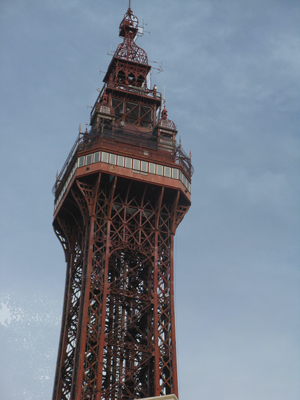 Friday 13th November: Garstang
The day started dry and bright, unexpectedly remaining bright through to late afternoon, and dry until about half-six when the rains returned. Blue sky, which remained with us 'til lunchtime, was the temptation to travel abroad, so we caught the bus from Garstang, arriving in, yes, Blackpool, not Paris, soon after eleven. The walk along the prom allowed us to see real waves rolling up the shore, something we do not see on Morecombe Bay as it's so shallow. Furthermore, we saw it beyond barricades and work vehicles which are busy working on the tramway along the front so that we were unable to get on to the beach which was a bit disappointing. The Blackpool Tower is impressive, but is so much more impressive than the outside of the building below, which looks somewhat sleazy as do so many of the sea front buildings we saw today. So we did a bit of shopping (mostly of the window shopping type with a view to Christmas) but did buy a couple of pans from TK Max for the boat, which allows me to throw out some pans which have the Teflon coating looking decidedly suspect. On our return, again top deck of a double-decker, Nick returned to the boat to walk Caspar while I did a quick food shop sadly missing the best of the market which was packing up as the weather closed in.. Amazingly Nick has managed to get the TV going tonight and we did watch a little but are now back to Radio 4 and 'Any Questions'. Nick is considering going over to the 'Old Tithe Barn' where he can get a wi-fi signal as our usual Vodafone signal here doesn't allow us to upload files of any size, but it is raining hard and blowing a gale. It's probably a no brainer!
Sunday 15th November: Bilsborrow
The storms which wreaked havoc in the south have not affected us so very badly though the footpaths which are not tarmac'd are pretty muddy and a walk I attempted yesterday across water meadows by the River Lune was very water-logged. Garstang continues to be an attractive base with its fine selection of shops which we both visited at different times today, and I visited the launderette. I have undertaken a little craft work While in Lancaster I saw some arty crafty tea cosies (yes, we 'saddos'/'tea-sophisticates' do use one!) costing upwards of £30. I have decided to wash and cover the sad and damaged one with a patch-work effect, the materials costing a few pounds from the knitting and craft shop in town. This has to be done when the light is good but hopefully, when the lighting on board has been revamped things will be much improved. We actually had a TV signal and watched 'Strictly' which was a sorry affair with no Brucie and injuries galore. I guess that injuries at the last minute, minutes or even hours before the show goes out creates real issues in a live show. It makes me wonder about how the ITV skating equivalent, where contestants are even more challenged, must be even more risky. How do the producers cope with last minute crises?
Walking up to the Meeting House this morning was quite uplifting; in spite of steady rain to the north, the sun through the thin cloud cover to the south created a perfect 180o rainbow. However the mood of the Meeting was coloured by personal crises besetting two of its members. Sombre though it was, I was struck by the deep concern and loving care of those present. Angela from Bilsborrow was there and kindly ran me into Garstang and waited while I did a quick shop. Then, this amazing lady greeted us after our bright and beautiful journey south, with freshly made scones and 'a brew' - she is yet another example of the extraordinary warmth and kindness of northerners and Friends!
Tuesday 17th November Bilsborrow
Sunday night was incredible - the 50mph winds which had been forecast for earlier in the day set in after dark and the boat rocked and bumped while the wind howled! We didn't go to bed at the usual time because we knew we wouldn't sleep. It was calming before midnight and Monday dawned calm-ish, but the weather remained pretty unsettled. Nick did some preparatory electrical work for the new light fittings he will bring back from down south. I worked on the patchwork recovering of the tea cosy in the bright periods between showers.
We were up promptly for Nick to walk the dog, and to have a cooked breakfast in readiness for his trip south. I decided to go into Preston with him but wasn't over-impressed with what I saw. The Harris Museum and Art Gallery is an impressive building but I chose the wrong morning as there was staff training in a number of the galleries so I soon retraced my steps to the bus depot and returned to the boat. I waited too long to walk the dag and was caught in the one long heavy shower of the day and was glad to light the fire on my return. In the evening I enjoyed a lovely meal with Angela. Tomorrow she goes south and I have a long day on my own as Nick is due back a midnight.
Saturday 21st November: Garstang
Yes, I was due back at midnight precisely; I had checked all timetables and noted that the final leg of the train journey would deposit me in Preston at 23.09. I had downloaded the Preston-Lancaster bus timetable from the web which indicated that buses left Preston on the hour and the half-hour through to half-past midnight. Perfect timing with a 10-minute walk between train and bus stations, but when I arrived at the bus station at 23.21, I discovered that the last bus had left at 23.10! With the prospect of a night on a bench at the bus station, I approached two of the security personnel feeling aggrieved that the timetable had been so misleading. Apparently mine has been a typical occurrence of late, since the bus company had been taken over. To my great good fortune Tom, one of the security guys, lives 100 yards from where the boat was moored in Bilsborrow and, typical of the neighbourliness of many in this area, he offered me a lift back. He had been in this job for twenty years having previously been in the army, finishing as an instructor at Sandhurst. A sergeant he may have been, but I rate him an officer and a gentleman.
On Thursday morning Jac prepared for her journey south, and after sharing fish and chips from the local chippie she caught the bus to Preston. Fortunately her return journey on Tuesday will put her in Preston two and a half hours earlier than I had been, so she shouldn't have a problem with getting back to Garstang on the bus. And so Gloriana left Bilsborrow and shortly after three was moored up in Garstang.
Friday disappeared so quickly. Getting up at eight, I walked the hound, returning via the post office sorting office where I picked up my new led lamps. By mid-morning they were fitted, improving the illumination in the lounge, engine room, and foredeck, significantly. With the diesel level getting low, I 'phoned Ken (Pumpkin) who, true to his word, met me at the fuel distributor's depot in Garstang and transported 84 litres to the boat. He kindly let ft me with his jerry-cans to allow me to get some more on Monday when he will come back to recover the cans and help me again with their transport. After completing a pump-out I returned to the mooring by the aqueduct. By the time I had done some shopping; relaxed for an hour reading, cooked and demolished dinner (Rib-eye with all the trimmings); and read a little more, it was time for bed.
Saturday morning dawned grey and breezy but followed a calm night where both man and dog slept well. After breakfasting, we motored two or three bridges south and picked up four or five boughs for logging - enough fuel for three or four days. The next stop was at the entrance to the Marina where, after struggling against the wind to wind and moor, I replaced two empty gas cylinders and bought several items needed for cruising. By this time a steady drizzle had set in, and after returning to a mooring across from Th'Auld Tythebarn, I provisioned for the evening's meal and sat with a cuppa and toasted teacakes to relax.
Wednesday 25th November: Garstang
Sunday, Monday and Tuesday passed very quickly being filled with topping up the diesel tank - another 85 litres hauled the quarter mile from the distribution depot on a sack-truck borrowed from Gilly on Unchained Melody; more logging, and general domestic pastimes.
I arrived in Preston after a gloomy journey; in the dark, long train journeys are especially tedious. I walked through Preston feeling entirely safe and comfortable. Awaiting the bus there was a warm wind, but as we left Preston there was rain in the air; within minutes there was rain; and then torrential rain. I felt concern for all those watching river levels in Cumbria. Nick met me; this was much appreciated, in view of the weather and my rucksack which was getting heavier every time I hoisted it on my back. After a quick and much appreciated meal, we had an early night and were buffeted and rained on periodically during the night and today that pattern has continued. Poor Nick is suffering today with a cold - not the same virus as me which was marked by a rattling cough which I earnestly hope I have not passed on to Penny and Tony as a 'reward' for their hospitality. All medical issues have been done and dusted, like the neck scan and, as I suspected I do have a knee 'issue' which can be managed. We've had an uneventful day - another led light has gone up! We have a division of opinion about the bathroom sink. Nick is appalled at the price of a replacement plastic one. He just doesn't appreciate my argument for the aesthetic view! I popped up to town which was quiet but tomorrow morning will be busy with the charming street market.
Monday 30th November: Bilsborrow
Having had a week or so of miserably wet weather with its catalogue of wet, muddy towels, the dampness seemingly creeping into the boat, and little else of great import to report; lo, winter has arrived! I looked out of the porthole this morning seeing a virtually full moon in a wintery sky. I counted the leaves remaining on the trees which I could see - just two. Last night was the first night we have left the fire in and tonight the temperatures threaten to fall further. We remained in Garstang in a mooring somewhat protected by houses as besides the wet, it has been very windy and the housed provided a welcome lea. We returned yesterday morning to a mooring just by the Wyre Aqueduct and Nick had to get up in the middle of the night to sort out the bumps and bangs as the unfoiled wind was gusting strongly again. Yesterday after Quaker Meeting, our Bilsborrow friend, Angela, joined us for lunch. I had bought a brace of pheasant which were delicious accompanied by roasted vegetables and my chocolate and cherry bread and butter pudding worked out well. Today we moved south to collect smokeless fuel, picking up more wood on the way and then stopping off at a huge and clearly popular garden centre just north of Bilsborrow, and there, on our subsequent arrival in Bilsborrow, was the lovely Angela waiting to greet us, this time with cheese scones freshly baked. She kindly invited us to join her on an afternoon excursion east and up towards the fells and the small town of Longbridge. We spent half the time in a vast kitchen and hardware store - great! - and I checked out a couple of charity shops, as one does! Tomorrow we set off with Angela to Lancaster.